Troubled by Twitter? Infuriated by Instagram? Completely flummoxed by Facebook?
Social media marketing is a challenge businesses and organisations have to stand up to. But it's not a simple task, and the feeling of being overwhelmed is not uncommon.
In this new post we offer tips aimed at helping you connect with your targets. We'll look at areas like planning, quality-versus-quantity and how, amid the storm of posts and tweets, snaps and likes, you can navigate to success.
Plan to succeed
For even the most organised person, it's easy for social media efforts to get out of hand. But a written plan for each channel helps keep your ambitions in check. You could begin with basics like: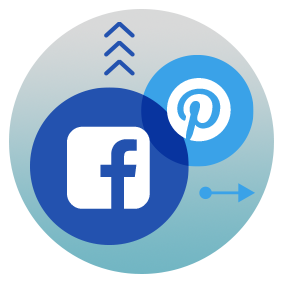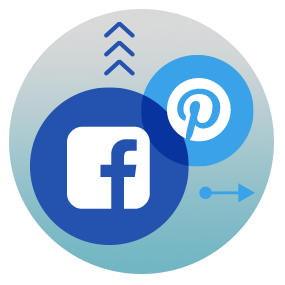 What exactly you want your activity to achieve
Why you've selected the channel
How you'll measure performance
There's nothing wrong with brainstorming, of course, and a free-for-all is a terrific forum for ideas. But written plans create an updateable team document – and that helps best practice emerge.
Keep things manageable
It's tempting, especially when starting out, to have your organisation active across as many channels as possible.
But looking after say three channels well is a better bet than stretching across six or seven. Master the best channels for your aims – then you can introduce more platforms gradually.
Master three channels, then introduce more platforms gradually.
Post often (but post consciously)
Followers are engaged by swathes of social traffic each day. So it's important to keep yourself in the conversation by posting regularly.
But don't let frequency rule the roost entirely. Instead, concentrate on quality and relevance.
Do this by seeing things from your targets' viewpoint. Ask yourself the value of each posting, tweet or image. Try, also, to have something unique for each channel. Twitter, for example, could be the go-to location for discount codes, but for sneak-peeks it's always Instagram.
Facebook's new commitment to "meaningful interactions" across its News Feed is prioritising content generated by friends and family. So for marketers, 'one-to-many' posts that stimulate conversations, and are shared among users, is the way to go.
Connect with communities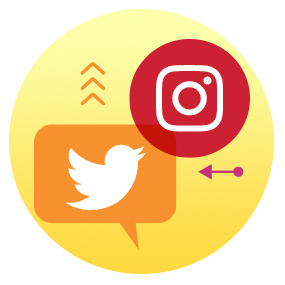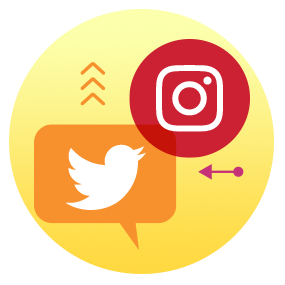 It's not called social media for nothing. Communities across the social landscape – like those on Facebook, Google, LinkedIn and Twitter – connect you with already-warmed-up audiences. So join in with groups and discussions, and there's a terrific chance your offering will spread like wildfire.
One caveat: being too pushy will turn users off, so respect the spirit – those often-unwritten community rules. Can't see anything out there? Why not start your own community?
Connect with warmed-up audiences and your offering can spread like wildfire
Ask, like, comment, share, reply: engage
Organisations that engage are organisations that stand out.
It's easy and valuable to announce a sale or event, or to wish your customers a great weekend. But going beyond the broadcast – beyond mainly self-serving announcements – earns goodwill, trust and a crucial point-of-difference. So look for opportunities to engage. Don't just announce a new product; ask for (and prepare to respond to) comments. Another tip: don't be afraid to think laterally. A comment or share about something unconnected to your business communicates personality and helps build brand.
Ideas abound
Keep your daily content fresh, engaging and interesting. Here are some tips for generating ideas:
Check out your competitors – how are they approaching social media? This isn't about copying; it's about looking at what's working, then improving on it – your way
Scrutinise your industry/sector – subscribe to relevant RSS feeds and have shareable content ideas delivered automatically
Benefit from some in-house innovation – put out the word that social ideas are team ideas. Encouraging input from everyone in an organisation will snag the kind of diverse, head-turning content social media is perfect for.
Can Hookson help me supercharge my social ambitions?
We can. From advising on channel selection to posting the most compelling content, Hookson's social media gurus are waiting to connect with you. Want to start the conversation? Just get in touch.