Digital marketing rarely sits still. It's therefore a discipline that lives firmly in the now. For SMEs, then, it's a challenge to keep pace with every twist and turn. But to stay competitive it's essential to be up to speed with digital marketing trends that count.
In this post we'll take a look at digital marketing trends well worth staying on top of. We'll also show you precisely how Hookson can help you harness these movements – and gain competitive advantage.
Search Engine Optimisation
When someone's searching for your product or service, you want to be on Google's first page. It's that simple. And that complicated.
Right now, the tsunami-like trend towards Google traffic is delivering some pretty awesome numbers. Here's what the net goliath is responsible for when it comes to global internet searches:
Smartphone Traffic – 96%
Organic Traffic (from unpaid-for search results) – 94%
Put simply, Google is ruling the roost as the go-to guys for online search. And that's a trend that isn't going to wither anytime soon. The takeout from this trend, then, is to get your business onto that first Google page. Easier written than done.
How Hookson can help: At Hookson, we're on the ball when it comes to results-driven SEO. Our SEO service is led by thorough research and sharp strategy. It's how we rocket you up the rankings and turbo-charge user experience. Read more about Hookson's SEO expertise
Video Marketing
Video marketing is now ruling social media. Every major player from Facebook to Instagram, Twitter to LinkedIn is deeply engaged with the moving image.
The trend is swinging upwards, and searchers now expect engaging video content – from product videos to how-tos, webinars to animations.
Trends on the march include 360° video content. This innovation gives viewers a stunning, immersive experience. Also on the rise: vlogging (video blogging).
A must for every sector
Sales a big part of your SME?  Look out for the likely emergence of the shoppable video. This technology will empower users to swipe and buy. And with 50% of purchasers now seeking out a pre-purchase product video, those retailing SMEs should be adding video marketing to their armoury ASAP.
Not in the selling game? Videos and animations are winners whatever your business. They demonstrate and demystify. They expound and explain. And they quickly build trust across every sector
How Hookson can help: Firstly, we bring widescreen experience when it comes to video marketing. Hookson can manage your entire video journey from concept to completion. Secondly, we can plug in to your project at any point in production. Technology has placed quality video marketing in the reach of every SME. Ready for your close-up? Take a look at what we've done for others  
Videos demonstrate and demystify, expound and explain, quickly building trust across every sector.
Blogging (and Vlogging)
The blog isn't only here to stay, it's evolving and grabbing your targets' attention. Blogs are terrific for lead-generation and sales. They're great also for brand awareness and telling your business' story. Happily, they're also a cost-effective part of SME digital marketing. Almost half of internet users engage with blogs.
Here are the bang-up-to-date blogging trends your small business has to know about:
Big Stories for Small Screens
More than half of internet users are devoted to their mobile. That number will only rise. It's where they shop, chat, learn – and buy. In other words, it's where they're increasingly engaging with your blog. Here at Hookson, we're always saying it, but this trend underlines the importance of mobile optimisation.
Trust Counts
Fake is a big word right now. Increasingly, readers are looking for authenticity. And when they find it, they love it. So make sure your blog is providing it.
Video is Moving Up
As we've already touched upon, video is the thing. One estimate indicates that video will be at the forefront of 85% of search traffic in 2019. Sorry, but it's time to practice pronouncing the word vlog without laughing. Even if it does sound like the leader of an alien race.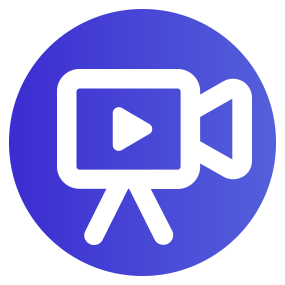 Still Images Still Matter
Use of visuals, and in particular infographics, are expected to keep on growing. That means those blogs presenting only screeds of text will become a turn-off. Infographics deliver data in an engaging, affable way. They're also liked and shared across social media around three times more than other kinds of content.
How Hookson can help: Blogs – and vlogs – demand a range of skills. Depending on the job, these can include copywriting, website design, video production and animation design. At Hookson we offer all of this expertise and more. The result is a fit that's ideal for your business.
Interactive Content
Brilliant digital marketing calls for brilliant content. One trend that's on the rise right now is the use of interactive content. This kind of stuff deeply engages visitors. In addition, it's an extremely powerful way for SMEs in any sector to build customer relationships.
But what is it?
Ever taken a quiz on BuzzFeed? Then you'll likely know which flavour of crisp you are. Have you vented your opinion in a poll? Engaged with animated infographics? Or even up-or-downvoted a comment? It's all interactive content, and it's a big part of attracting and retaining visitors.
New opportunities
Technology won't stop evolving. That means it will keep delivering new interactive opportunities for SMEs to wow their audiences. Ways to dazzle will include more sophisticated virtual tours, slicker explainer videos and gobsmacking motion graphics.
Worth knowing also is that content marketing costs around 62% less than more traditional marketing. But it generates around three times as many leads. No wonder this kind of activity was 2018's most successful digital marketing technique.
How Hookson can help: Content creation is a huge part of Hookson's offerings. We regularly work alongside our clients in unleashing content that attracts, engages and retains. Discover more about our content creation expertise
Content marketing costs almost two-thirds less than traditional marketing. But it generates around three times as many leads.
Can Hookson Help my SME Harness the Power of Digital Marketing Trends?
Hopefully we've demonstrated that we absolutely can. We keep a keen eye on the busy world of digital trends. And we're pretty good at spotting the ones that will bring you real business benefits. To find out more, send a message or call us on 0131 524 7940