The previous post in our Google Ads series took a look at Campaign Set-up & Targets. This post is all about ensuring Google and Bing ads-related content and techniques that engage visitors and deliver results. Let's move on to…
Stage 4: On-site Optimisation
On-site (or on-page) optimisation is all about ensuring your website is attractive to both visitors and search engines. There's a bucketful of methods out there, and to name just a handful, these include eliminating slow loading times, ensuring cross-platform functionality and acquiring high-quality backlinks.
Hookson is experienced in applying every one of these techniques – and more – to ensure sites loved by searchers and search engines. In the more focused context of Google – and Bing – ads success, this Optimisation post will look at:
Content Generation
Valuable, SEO-led offerings like landing pages, blogs and white papers.
Metadata
The code that signposts your pages for users and search engines.
Internal Links
The user-friendly navigators to use across landing pages and beyond.
So… let's get optimising.
SEO Content Generation
You've worked hard to create the perfect suite of Google Ads. You've invested time in keyword analysis and creating ad groups. You've studied competitors and agreed KPIs.
Now, having sweated over all these elements, it might be comforting to learn that your slick, state-of-the-art activities lead to the old-fashioned truth at the heart of every ad that's ever lived.
It's made a promise:
 Click here for huge new-season style savings or Download the most up-to-the-minute SEO guide.
You get the idea. Now, prior to pressing GO, you should:
Align Content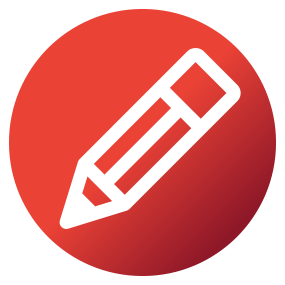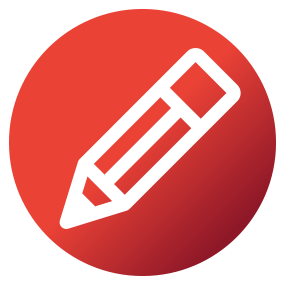 This optimisation technique is all about making good on your promise.
Your ad, when clicked, leads to your site. Setting up a simple landing page – a dedicated, campaign-specific destination – can greatly enhance ad effectiveness as well as give your campaign and brand a major lift.
It's here where, through use of devices like compelling copy, careful calls-to-action and sign-up forms – you can achieve gobsmacking conversion rates and ROI. Landing pages generate measurable, actionable data too, and they're ace for capturing valuable contact details for follow-up activity.
A dedicated landing page enhances ad effectiveness and gives campaigns and brands a major lift.
Add Value with Blogs and White Papers
Arguably trumping every technical tweak in the book is your use of terrific content.
High-quality website writing is loved by both people and search engines. Writing a blog or a white paper about topics related to your Google Ads demonstrates expertise and piles on credibility.
Offering your articles to authoritative websites and influencers, and ensuring your text includes a link to your landing page, is a smart way of attracting engaged traffic. Blogs and white papers also improve organic search results for the same campaign keywords and themes.
Harness the Power of Metadata
Supplementing your paid search activity, metadata – essentially information about information – helps search engines and, more importantly, potential visitors understand what your page is offering.
Using metadata is a quick and easy way to boost user engagement and open campaign landing pages up to organic search.
Let's take a quick look at two critical areas: title tag and meta description.
Title tag
Often this determines your listing's snippet text: the descriptive content potential visitors see and rely on when deciding to click, or not to click.
Here, using keywords and phrases connected with your Google Ads campaign is a must. So is writing an accurate, clear and compelling summary like:
Hookson Digital Marketing Agency Edinburgh
Meta description
This gifts you more room to describe what you're offering. For example:
Hookson is a Digital Marketing Agency. Navigating routes since 2001, we deliver creative and innovative digital brand experiences.
As part of your Google Ads optimising activities, metadata presents a great opportunity to nutshell your campaign, and ensure landing pages are working as hard as possible.
Use metadata to help search engines and potential visitors understand what your page is offering.
Smooth-out UX with Internal Links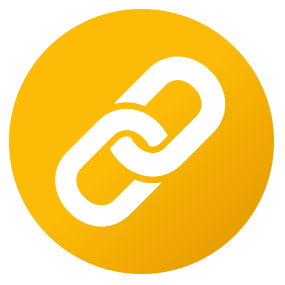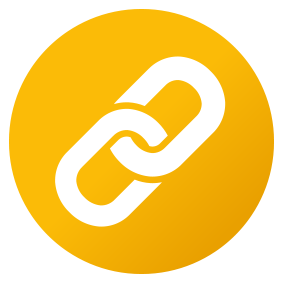 Your visitor clicks your ad. S/he touches down on your carefully crafted landing page. Now what?
The topic of internal links is really the topic of user journey. And it's a journey that's driven by your ad's goals.
If your landing page is all about lead generation – for example, the completion of a contact form – it makes sense to present this on the landing page itself. Fill in your details. Click to submit. Boom. Job done.
This on-page conversion isn't right for every campaign though. Click-through landing pages give you a shot to expand a little on your offering. From there, just one more click directs your visitor to the page aligned with your Google Ad.
Beyond their use in landing pages, internal links are an important SEO feature of any website, connecting content, establishing hierarchy and giving Google and Bing a hand in understanding the worth and value of pages.
That's it for our look at On-site Optimisation, Next up, we close this series with a post all about Monitoring techniques.
Can Hookson help me super-optimise my Google Ads campaign?
Yes we can. We're ready and waiting to chat about the SEO and optimisation techniques perfect for your business or organisation.
Speak with us today. Send a message or call us on 0131 524 7940